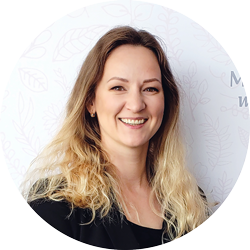 Liliya Saxon
Chief Educator

Educator of the Year 2016
Hey everyone!
My name is Liliya Saxon and I am the Licensed Educator at Magic Gel.
I've been in the nail industry for over a decade and during that time I've worked with clients full time, taught hundreds of new and existing nail technicians, founded Liliya Saxon Nail Academy, won international nail competitions, was featured in Nail Pro and authored a book on nail designs.
I am truly thrilled to give you the knowledge to boost your nail career and build a successful business that can fill your life with joy, creativity and opportunities.
City: Toronto
Awards: Educator of the Year 2016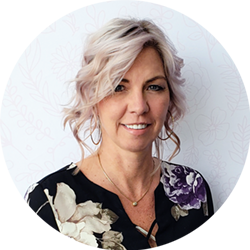 Laura Barber
Licensed Educator
Hi,
My name is Laura Barber, I have been a certified nail technician and stylist for 17 years, owning a salon for over 9 years.
I have always loved teaching others as I have seen many of my students excel, in the fine art of the beauty industry from application, shaping, 3D and caricature hand painting.
That's why my true passion is "educating" – as a nail artist, quality is so important to me. I truly believe in doing what sets your heart on fire!
City: Delhi
Instagram: laurasnailart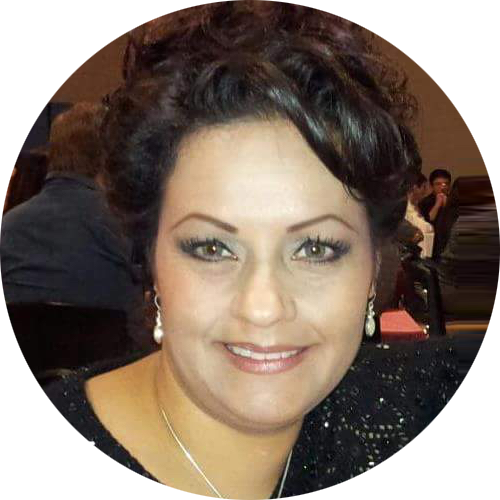 Adriana Ruiz
Licensed Educator

Outstanding Drive Award 2018
Adriana Ruiz-Chang is not only fervent about providing services but also for sharing her knowledge with others through her educational seminars.
Adriana is certified аs Medical Aesthetics and Aesthetics Educator.
She has worked for several successful companies offering her Free Lance Training Expertise such as Valeant Group Cosmederm Inc, The Ontario Nail Institute, Laboratoire Dr. Renaud Skin Care Line, En vogue Sculpting Gel Systems, Magic Gel Systems, Micha Brand and currenty as the Exlusive Microblading Master Trainer at Gina's College of Advance Aesthetics in Waterloo and Mississauga
Adriana completed her post secondary education at Conestoga College where she completed her Business Management Diploma, followed by Gina's College of Medical Aesthetics completing her diplomas in Advance Medical Aesthetics and Electrolysis. Since then she has not stopped continuing her education and growing, to offer you the best of profession and passion.
She has owned Serenity Skin Care Studio Laser and Medi Spa for more than 15 years were her and her dynamic team offer the latest treatments in the beauty industry.
City: Kitchener
Awards: Outstanding Drive Award 2018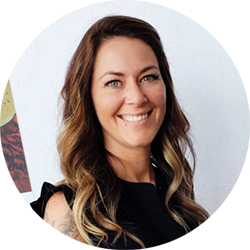 Caty Pilote
Formatrice Accréditée

Outstanding Initiative Award 2018
Circle of Excellence Award 2019
Bonjour,
Mon nom est Caty Pilote, je suis de Mont-Tremblant, Québec. Mère de deux garçons énergiques, j'ai toujours été, depuis mon tout jeune âge, attirée par les arts. Les gens se souviennent souvent de moi était " la fille qui dessinait".
Dans l'industrie depuis maintenant 9 ans, je suis technicienne en pose d'ongles à plein temps et également formatrice pour Magic Gel depuis leurs débuts. J'ai écris des articles pour le magasine Ongles Addict Québec et j'ai eut la chance de performer en tant qu'artiste invitée au Congrès des professionnelles en Beauté 2017.
Passionnée et curieuse, j'aime partager mes connaissances et aider les techniciennes à augmenter leur confiance et leur créativité.
J'espère avoir la chance de vous rencontrer très bientôt lors d'une de mes formations pour échanger astuces et nouvelles techniques.
City: Mont Tremblant
Instagram: _ongleriecatypilote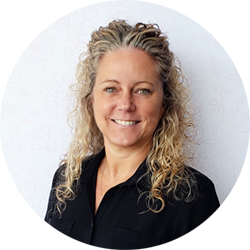 Manon Fisette
Formatrice Accréditée
Je me présente,
Mon nom est Manon Fisette. J'œuvre dans le domaine des ongles depuis plus de 20 ans.
Mon premier coup de cœur a été pour l'acrylique que j'ai eu la chance d'enseigner plusieurs années! J'ai par la suite pris une pause de l'enseignement pour me consacrer à la gestion de mon entreprise connue sur le nom de PROPHÉTIE DE LA BEAUTÉ située à Repentigny Québec.
Les années ont passé et ma passion pour l'enseignement a refait surface…je voulais cependant relever un nouveau défit! J'ai fait la rencontre de ma
« fée » sirène ( Caty Pilote )qui m'a entraînée dans l'océan de la créativité! Magic gel system est pour moi un nouveau tremplin. Je plonge dans cette nouvelle aventure! Au plaisir de vous partager mon savoir et de vous transmettre ma passion!
City: Montreal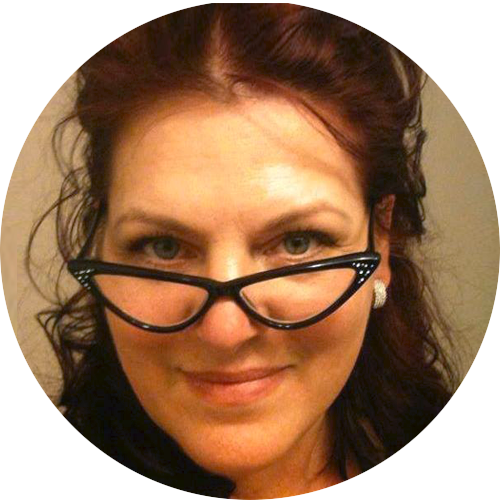 Julie Bruce
Licensed Educator

Professionalism Award 2018
Making a Difference Award 2019
Julie has 25 years experience as an owner & operator of a full service salon & beauty school.
With over two decades of perfecting her craft, Julie knows exactly what it takes to be a successful nail technician, and she shares this vital knowledge with her students. Education is her passion!
Her goal is to enable you, the student, to create beautiful nails in a hands-on environment. The importance of attitude and atmosphere, and the latest in Nail Art Trends. Her forte is the beginner program but she is well rounded in All aspects of Nail Enhancements in Gel & also Acrylic. If your also wanting to add additional services to your salon menu Julie teaches Body Sugaring (hair removal), Pedicures and Lash Lifts & Tinting.
City: Qualicum Beach
Awards: Professionalism Award 2018, Making a Difference Award 2019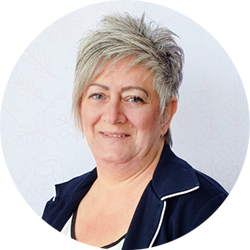 Chris Esselink
Licensed Educator
Chris Esselink of Shear and File hair and nail bar is located in the heart of the smallest incorporated city in Canada, Greenwood, BC., located 1-2 hours from the Okanagan valley and 15 minutes from the US border.
Chris has 8 years of nail tech experience as well as educator experience in both the hair and nail industry, joining the Magic Gel team in 2017.
Chris has taught New Nail Technicians classes, introductory One Stroke painting, 3D gel art as well as co-taught advanced nail shapes on a Saskatchewan nail tour. She has held several nail art play days with other techs.
Chris has had work published in Nail Magazine's 365 days of nail art blog, as well as submitted work for their magazine cover.
City: Greenwood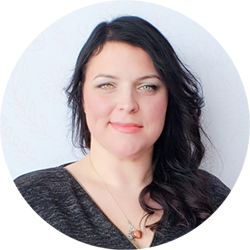 Mariah Chatelaine
Licensed Educator
Hey Guys!
My name is Mariah Chatelaine and I am a licensed nail technician and microblading artist in Nova Scotia! If I'm not at the salon, you'll find me chasing after the most amazing little boy!
A few years ago I decided to give up my career in the health care field to feed my overwhelming desire to be more creative and artistic (and not to mention my secret love of nails).
Past job descriptions lead me to be an instructor for continuing education within the agency, which I had a drive for. Therefore being able to share my passion with other techs by becoming an educator with Magic Gel is a very exciting next step in my career path.
I am looking forward to continuing my client satisfaction within workshops of new/trending nail techniques, product knowledge, (both seasoned and upcoming) as well as consulting salons for existing nail technicians.
City: Halifax