CoolComfort™ Technology
Low heat curing without a heat spike keeps your clients, even the most sensitive ones, comfortable.
EasySculpt™ Technology
Self leveling builders that make your sculpting much easier, minimizing required filing.
FlexTech™ Technology
Soft and workable gel at application, yet stable as soon as the brush is removed. Allows to sculpt 5 nails at a time.
LifterFix™ Technology
Developed for extreme lifters. Acidic formula enhances bonding, but increases heat level.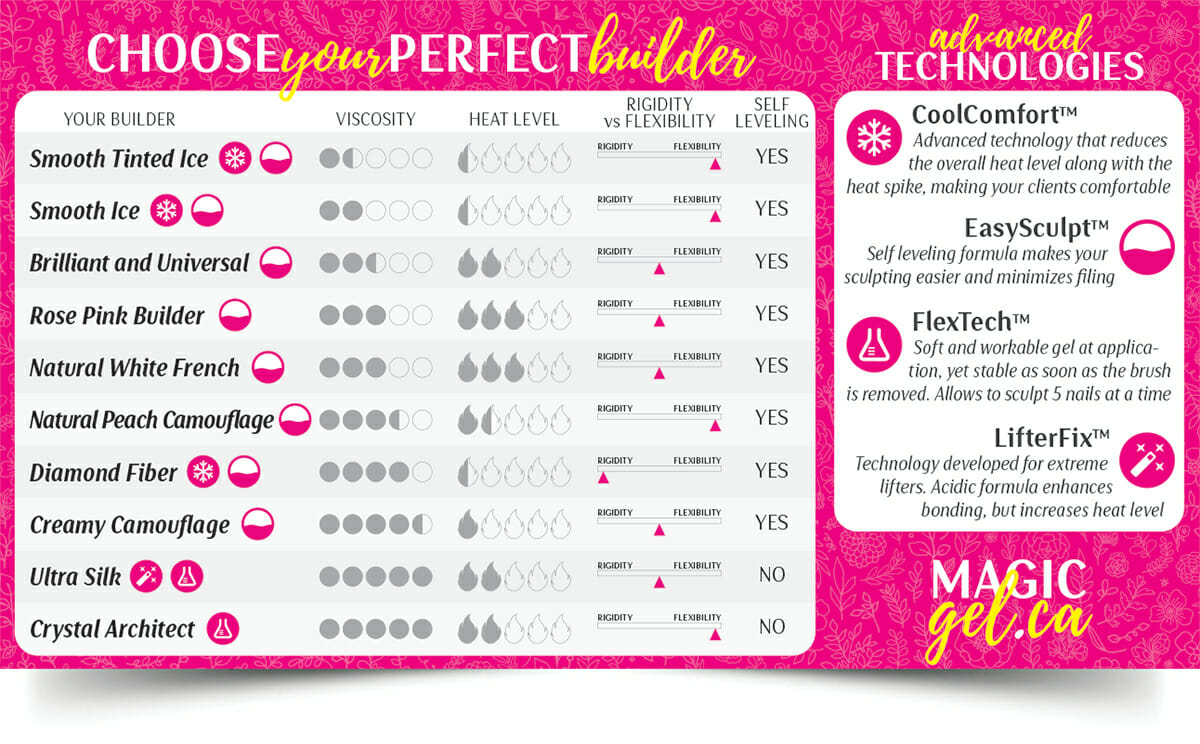 Quality with Every Stroke™
Our Impossible To Beat Guarantee
We are so confident you will love Magic Gels that offer you 100% Money Back Guarantee on unopened products, defective products, opened Started Kits and offer 100% Money Back Guarantee in store credit on opened, mildly used gels.