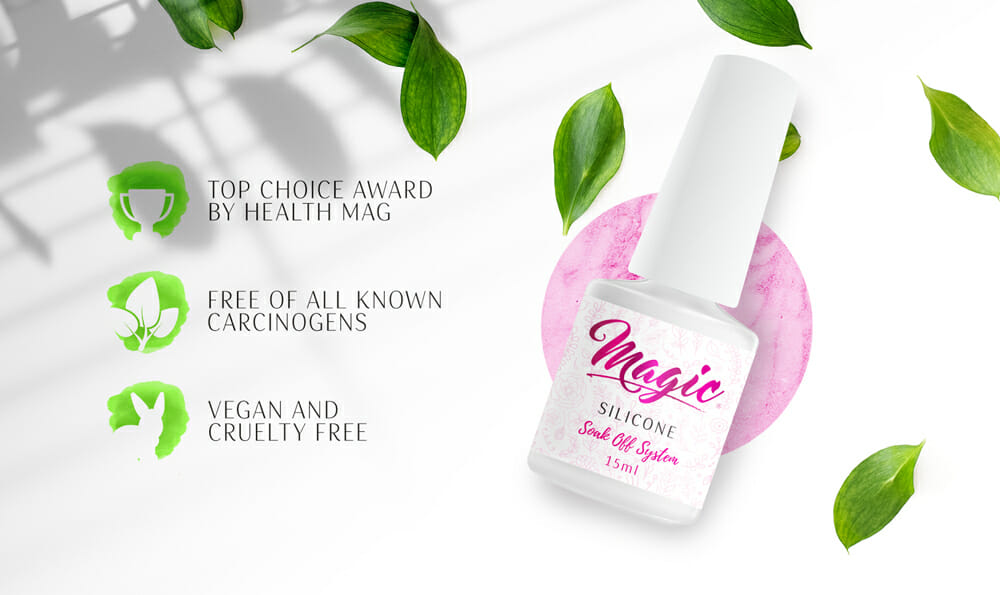 Healthier Choice
NailGuard™ is the healthier choice of doing nails.
The advanced formula eliminates the need for filing, removing dust particles from your workspace. Dust particles from filing is the main cause for nail techs' allergies and allergies of their clients.
NailGuard™ is the pinnacle of safe chemistry and is from all known carcinogens.