Self Leveling Acrygels
Get ready for acrygel revolution – strong like acrylics, yet self leveling like gel!
No more mess, liquids or spatulas. Just use it like your regular builder gel and start enjoying working with acrygel! Self leveling formula means faster sculpting, better results, much less filing and no lifting!
These new acrygels come in no heat formulas, keeping your clients comfortable every second.
To make things even better, we have packaged it all into irresistible Acrygel Starter Kit. Not only do you get 9 perfect shades, you'll also receive our Silicone Thin Base and Tackless Hyper Shine inside.
Get yours at a crazy price of just $177. That's 40% off the retail value!
Get Acrygel Starter Kit at 40% off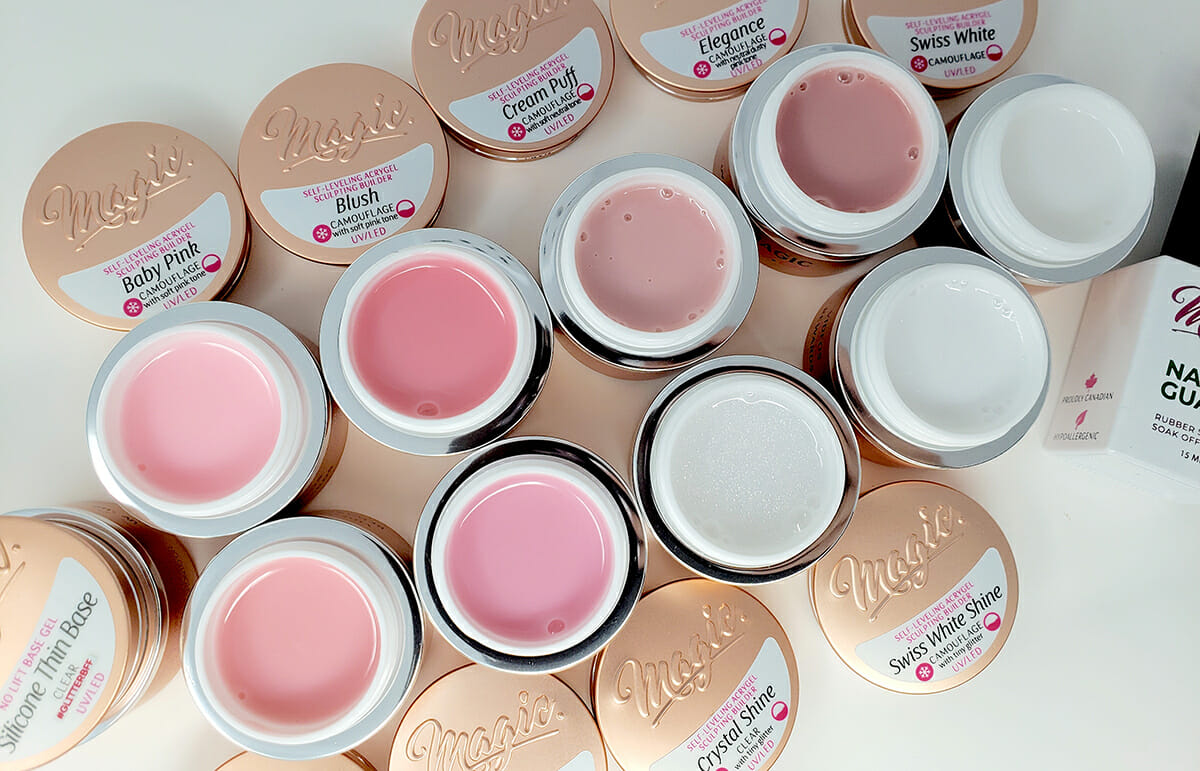 9 Acrygel Colors
Enjoy the variety of colors you've been asking for!
• Silicone Thin Base, 15ml
• Baby Pink Builder, 15ml
• Cream Puff Builder, 15ml
• Blush Builder, 15ml
• Elegance Builder, 15ml
• Romantic – Warm Builder, 15ml
• Romantic – Cool Builder, 15ml
• Crystal Shine Builder, 15ml
• Swiss White Builder, 15ml
• Swiss White Shine Builder, 15ml
• Tackless Hyper Shine, 15ml