You Asked. We Listened.
Introducing The NailGuard™ Value Restock Kit
You've been buying NailGuard™ by the tens so that you don't run out. After all, not only is it the healthiest choice out there for gel manicures, nail overlays, and extensions, NailGuard™ saves you time and money. But you wanted even better value, and we want our customers happy. 
That's why we're launching the NailGuard™ Value Restock Kit. It's the same great product in a value pack of 6 bottles that saves you a whopping 35% off.
The NailGuard™ Value Restock Kit:
✓ Includes all NailGuard™ bestsellers.
✓ Offers the biggest discount of all MagicGel value kits. 
✓ Ensures you'll never run out of product.
✓ Saves you the time of having to continually restock.
Stock up and reserve your NailGuard™ Value Restock Kit today!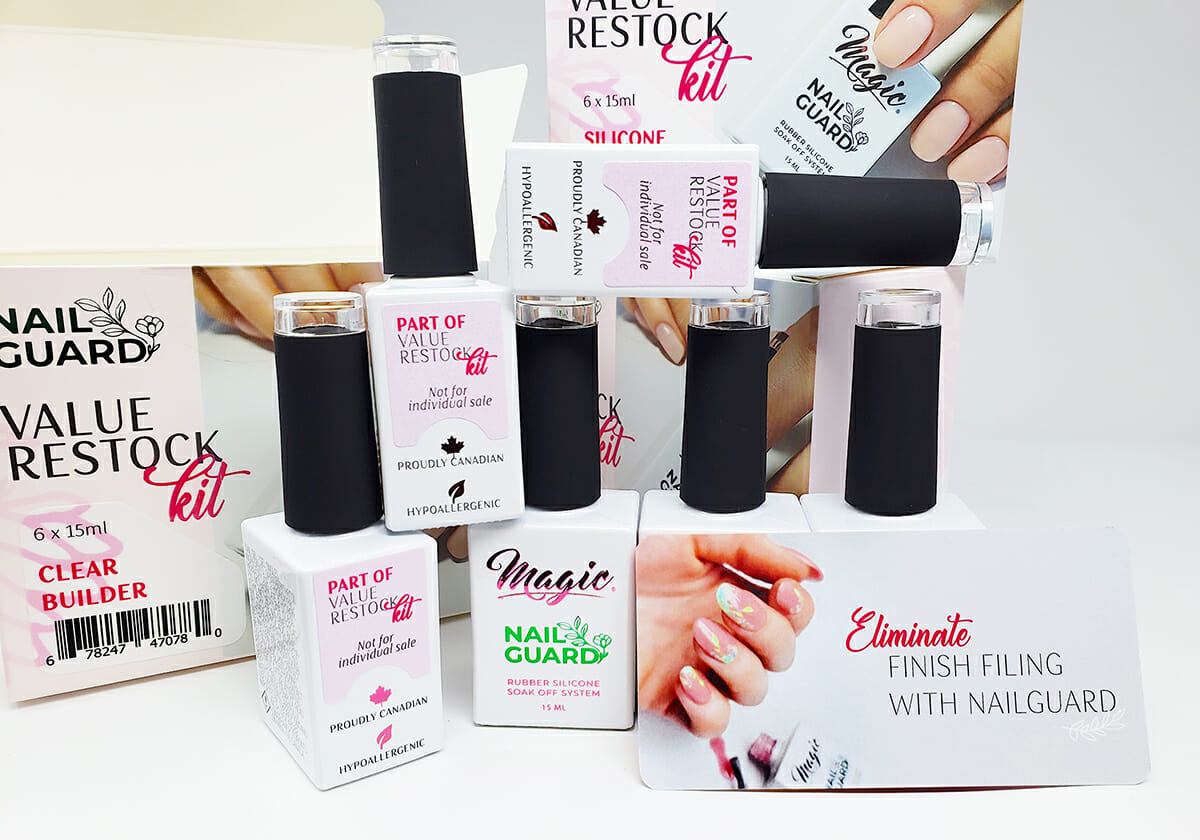 Same Quality For Less
At Magic Gel, we don't cut corners on quality. You're assured the same high-performing product despite the discount.

By producing and packaging in bulk, we've reduced our manufacturing expenses and want to pass those savings on to you.