Sparkle Up Your Summer!
Sparkle up your spring and summer with high reflectance glitters! These glitter gel paints will amaze all of your clients, even the most picky ones.
Never struggle with finding a perfect glitter to finish your design. Unprecedented launch of 21 new colors will ensure that you always have that one glitter you're looking for. 
Save money with the full 21 Color Pack that comes at a 20% dicount!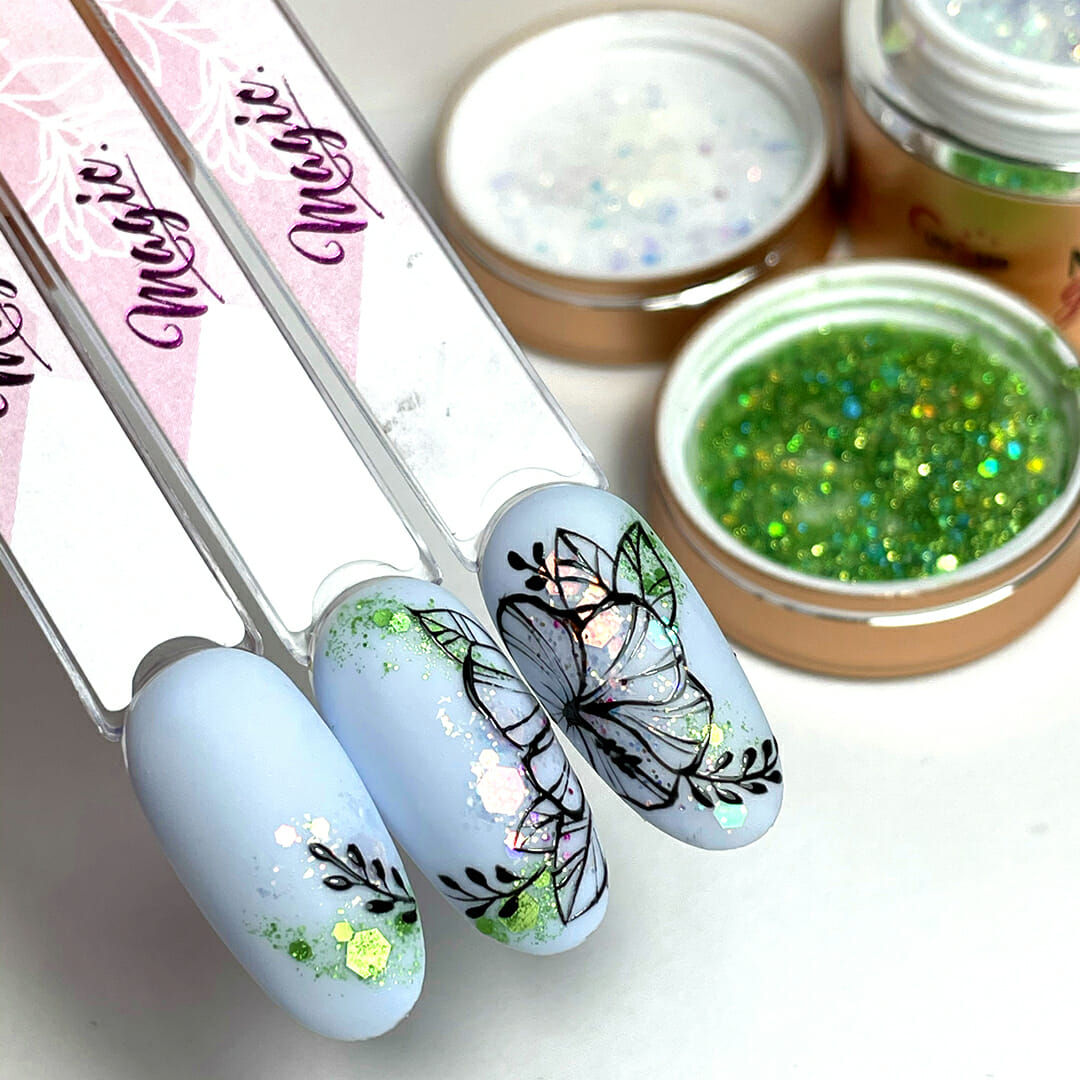 21 New Colors
Enjoy an unprecedented launch of 21 new glitters!
High reflectance glitters are perfect to sparkle up your backgrounds, add elegant finishing elements or just cover up some imperfections.