New Improved Brushes
After lots of prototypes, trials and errors, we are ready to show you the new and upgraded brushes.
First of all, they have caps! Now you can store your brushes more secure and make them last longer.
Then, you will see that we expanded our brush lineup a lot. From a big variety of thin detailing brushes with different bristle length to the classic #7 brush. Now we have you covered for any designs you plan to do.
We also spent a lot of time perfecting the bristles. Synthetic bristles make picking up the right amount of gel extremely easy. Bristles are soft, which means they will repeat every curve of your designs with ease.
As of right now our brushes are available as a full kit. This amazing deal gives you $40 in savings and a free storage case.
Grab this Master Artist Brush Set and take your designs to the next level!
P.S. You know how fast our brushes sell out. If you've been waiting for them, now is the perfect time to grab yours.
Get Your Brush Set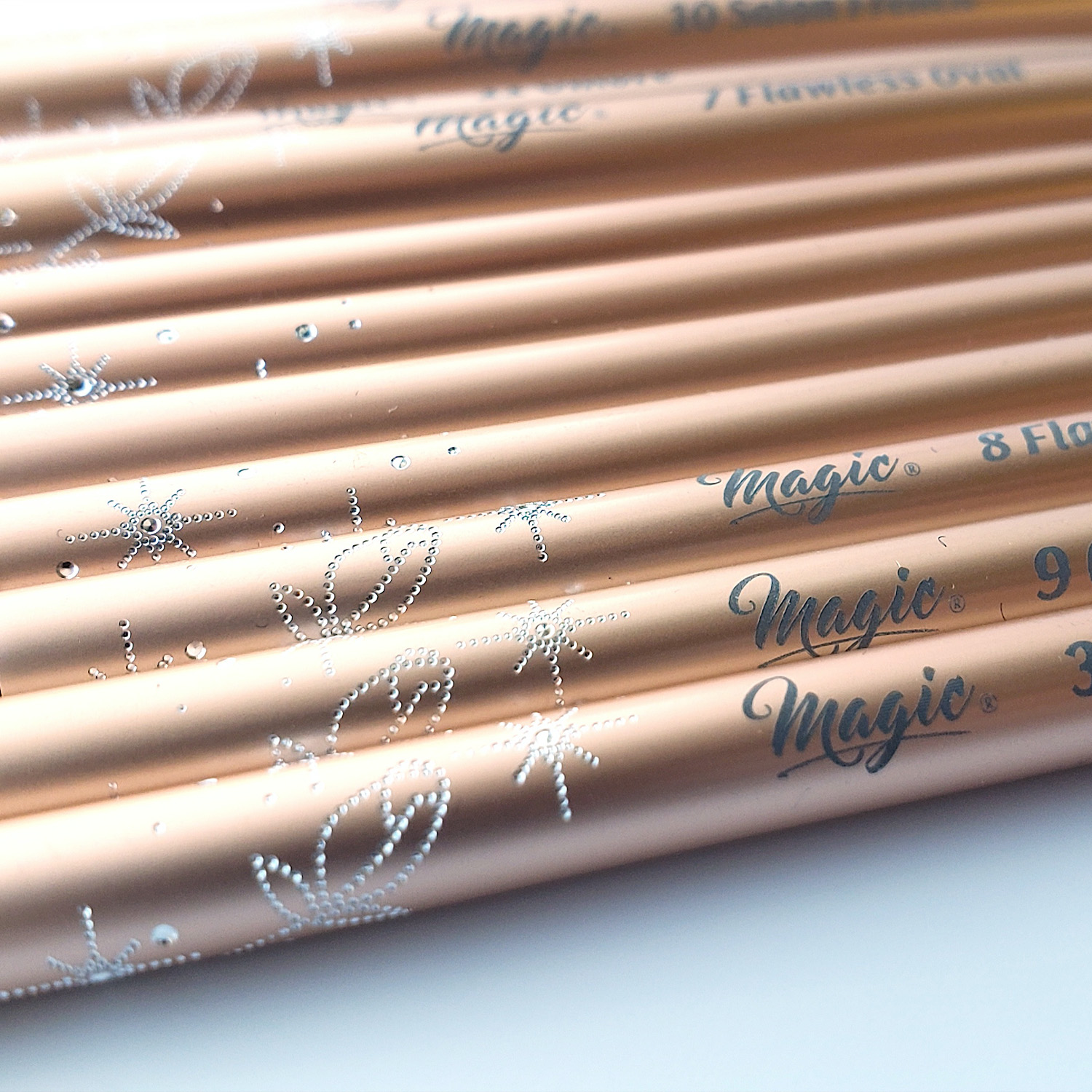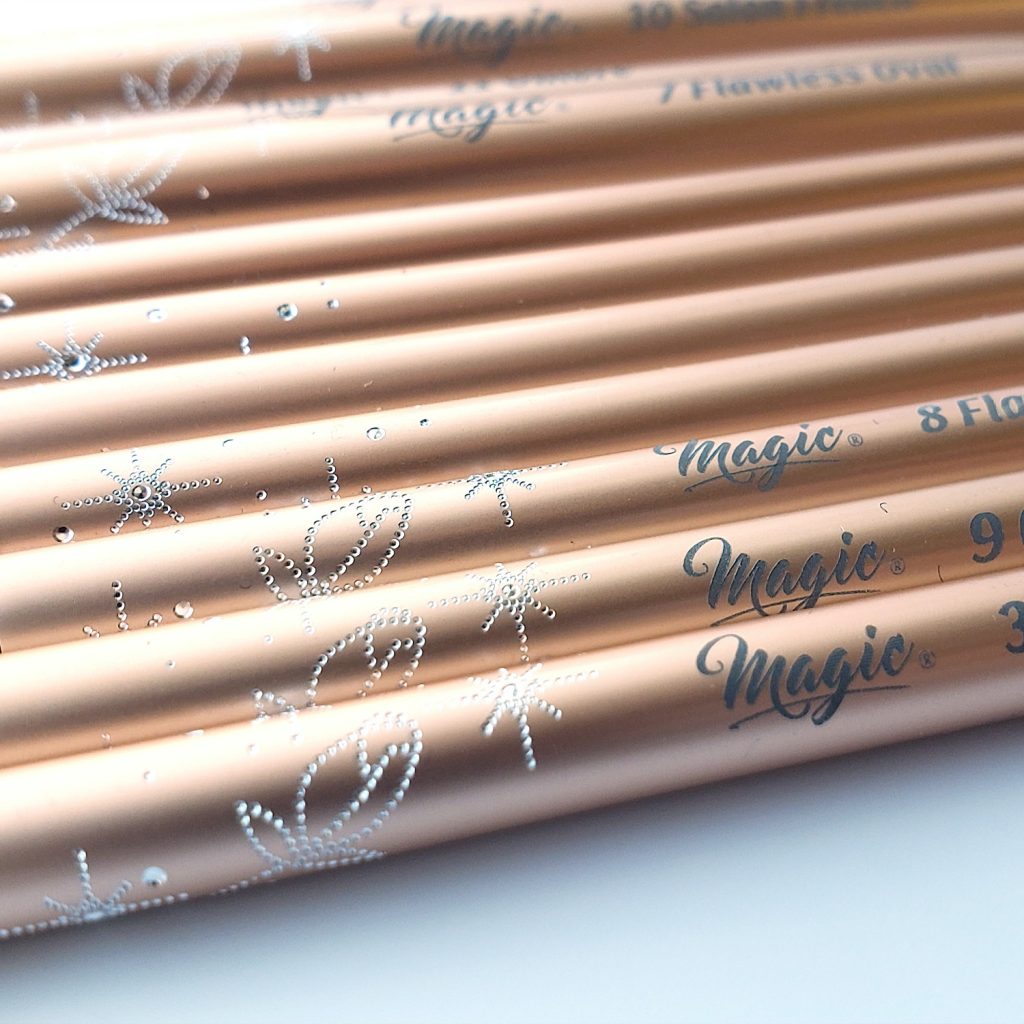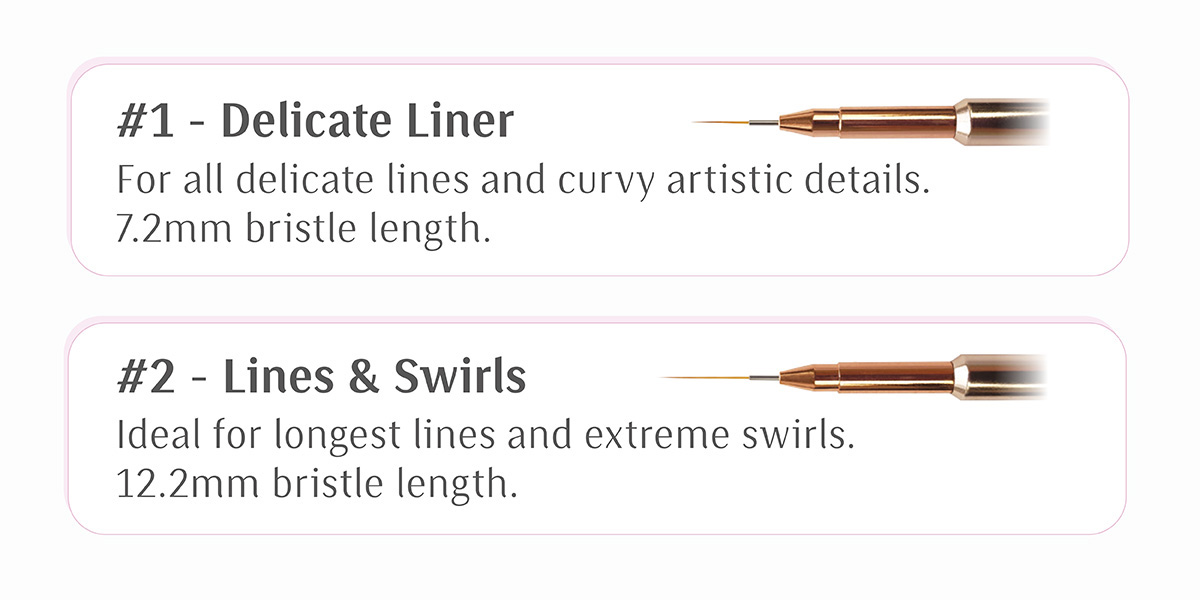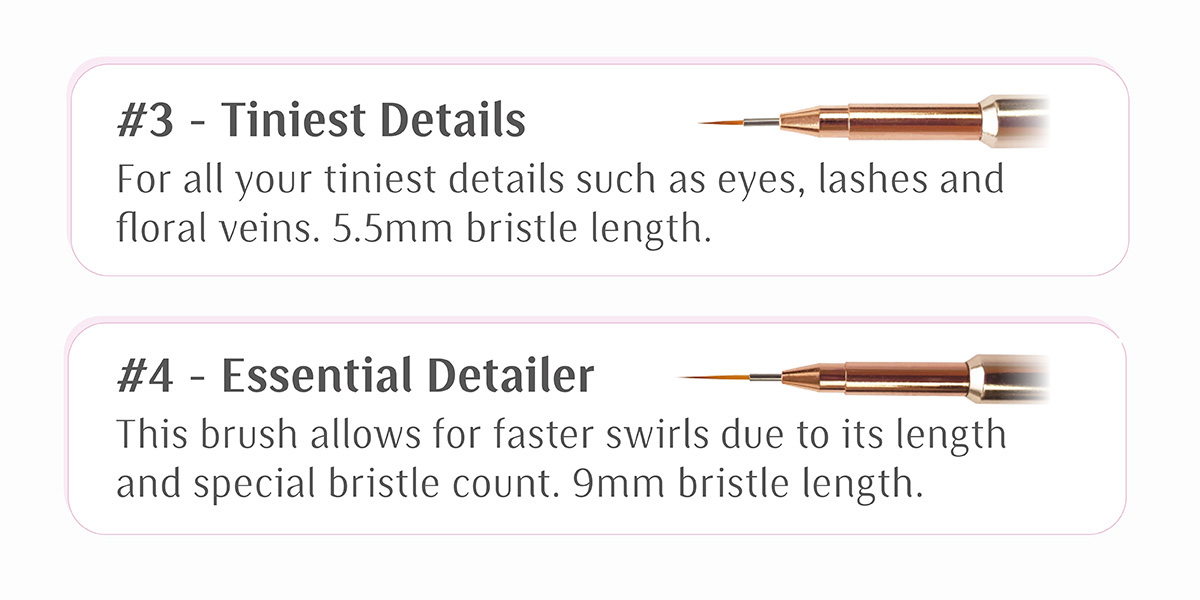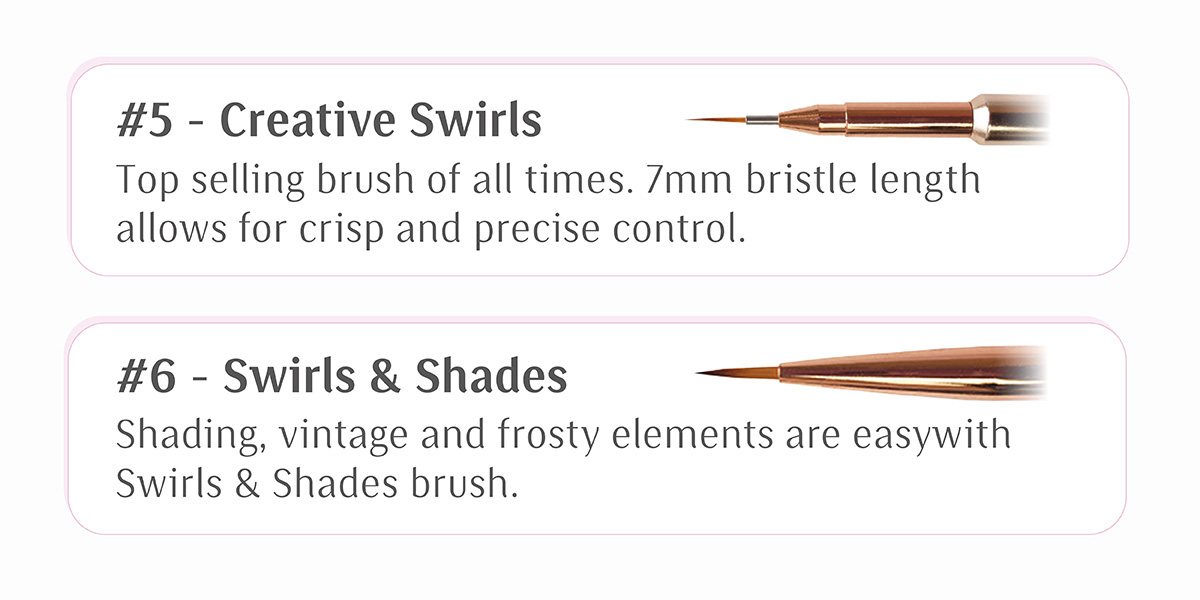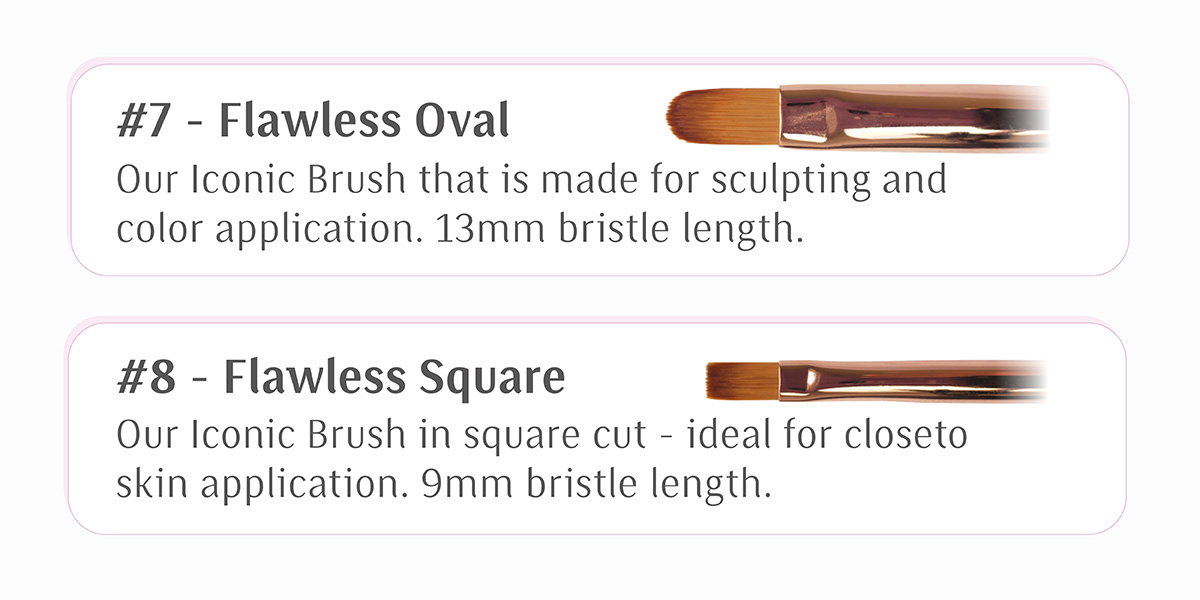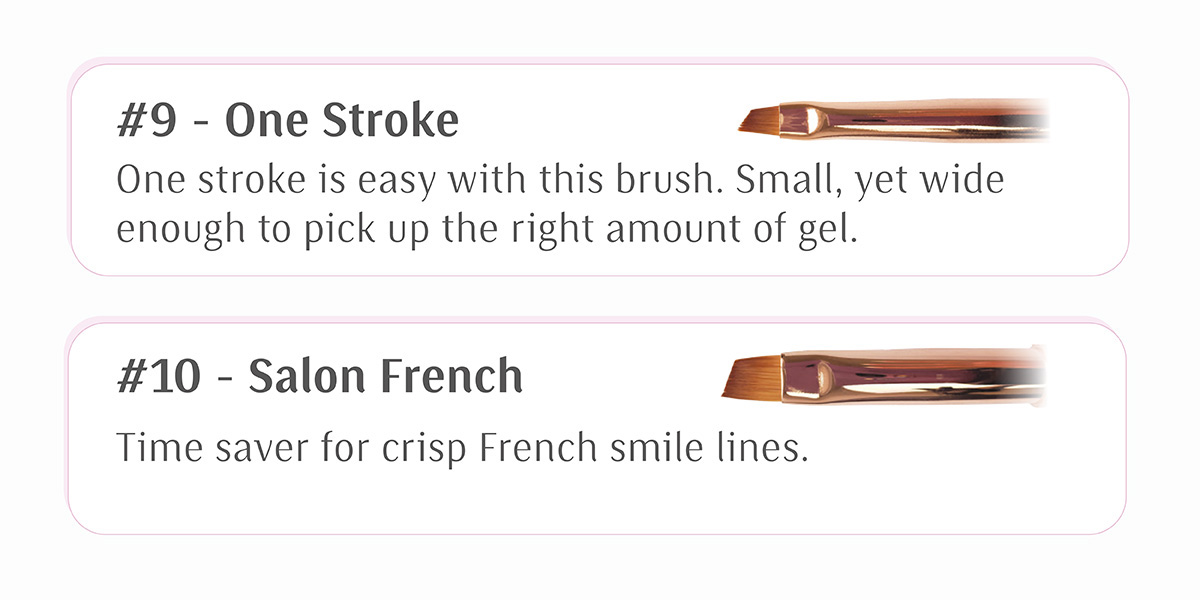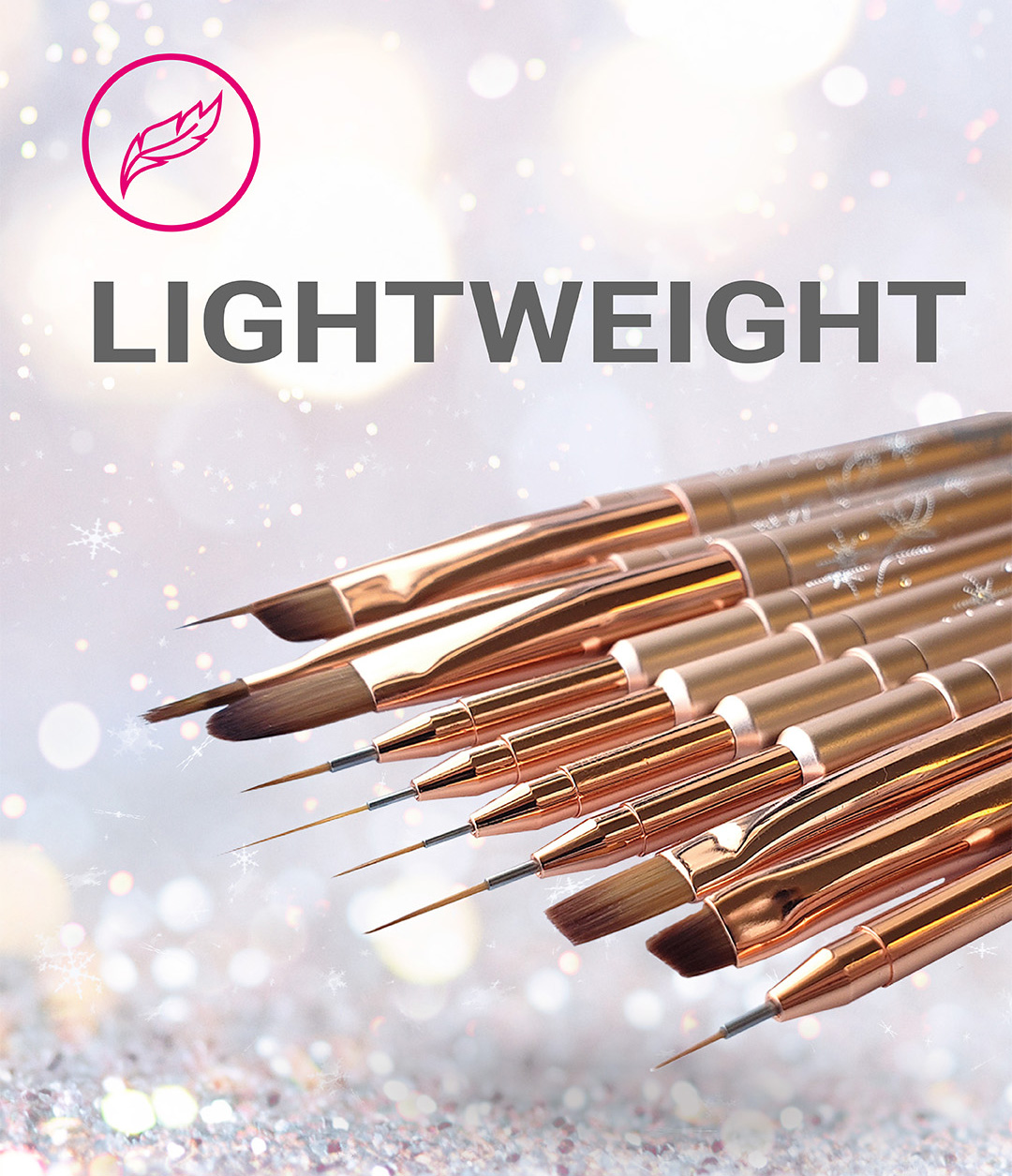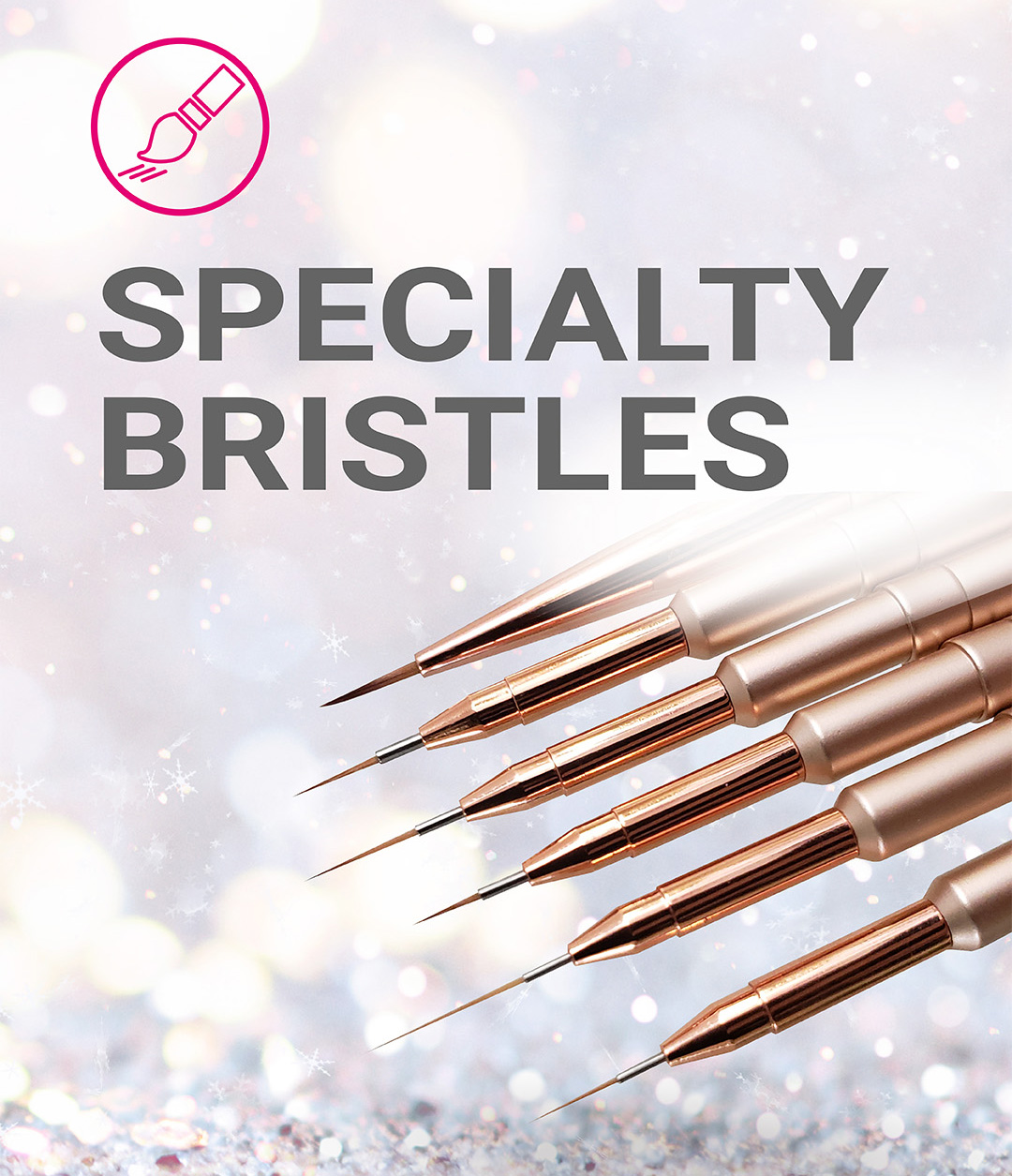 Lightweight Handles
Never get tired of doing what you love.
Lightweight handles make your work faster and easier.

Buy Now, Pay Later
Take advantage of 0% interest payment options. Buy now and pay in 4 easy bi-weekly payments.